Home / About Us / The President
Responsive is professionally managed by highly reputable and seasoned brokers with a combined experience of 60 years, specializing in various employee benefit programs for the medical and non-medical requirements of its corporate clientele. As your Insurance Broker, we provide you with the facilities of administrative work in the area of employee benefits of which you are assured of excellent and competitive representation in all aspects of research, evaluation and negotiation. We help you focus on taking care of your people and your business. 
Since its inception in 1999, Responsive has succeeded in gaining the trust and confidence of several prestige accounts in different market sectors, establishing a solid niche in the industry. We are proud to have a 90% corporate renewal rate, signifying continuous support from more than 15,000 satisfied members. This keeps us above par with most of the long-established insurance brokers. 
In this global age of modern technology, nothing encompasses that of having a personalized service, which upholds human trust and catering to human needs altogether. This is a promise and commitment we at Responsive aim to deliver consistently.
MISSION
We are fully dedicated to grow the company by providing our customers our expertise in insurance broking particularly in the field of HMO using the most competent database management inspired by our commitment to excel in our ability to understand customer's needs and meet them with great precision.
We actively participate in adhering to the most ethical principle of understanding the importance of the environment to the wellness of our customers and our employees for a healthy and better future.
VISION
We envision to be the leading insurance broker inspired by the commitment to excel in our ability to understand customer's needs and meet them with great precision.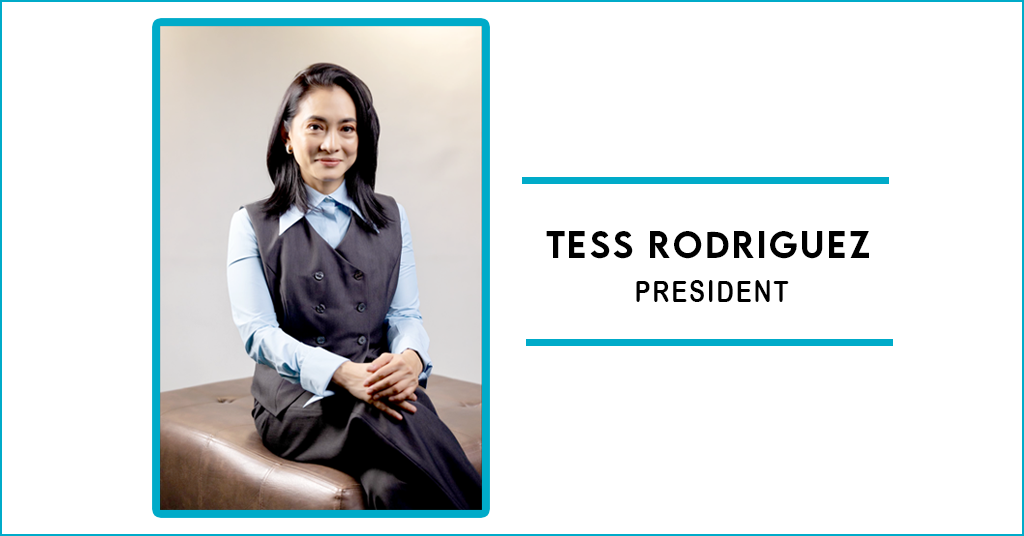 "The difference between RESPOND and REACT is as different as night and day. To react is to be taken by surprise, while to respond entails thoughtful, anticipatory action. We at Responsive Brokers believe in preparing for the future, ensuring that when emergencies do arise, our clients – and their people – are ready and protected, and able to move forward with security and confidence."
Tess is a Banking and Finance graduate and has a Master's Degree in Business Administration from the Ateneo Graduate School of Business. After college, she worked in a prestigious bank for six years, and began her career in the HMO industry in 1997. She eventually co-founded Responsive Health and Insurance Brokers in 1999 as company president, the position she still holds at present. In 2003, she completed the Strategic Management in the Health Care Industry and Marketing Health Care Services programs from the Asian Institute of Management.
For two decades now, Tess has been honing her expertise by taking part in various life and non-life trainings of different insurance companies. She's also attended various symposia sponsored by the Personnel Management Association of the Philippines (PMAP), which dealt primarily on different leadership, organizational, cultural and people empowerment issues.
A true believer of the saying "Health is Wealth," Tess practices what she preaches by being active in several sports to keep her fit – physically and mentally.